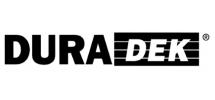 Pultruded Fiberglass Grating
DURADEK® and DURAGRID® fiberglass gratings are a composite of fiberglass reinforcements (fibers and mat) and a thermosetting resin system, produced by the pultrusion process. The pultrusion manufacturing process produces many of the outstanding characteristics of the product.
The 3-piece cross-rod assembly used in DURADEK® and DURAGRID® grating forms a strong, unified panel that can be cut and fabricated like a solid sheet.
Features & Benefits:
Corrosion resistant
Structurally strong
High impact and fatigue strength
Lightweight
Easy to fabricate and install
Low maintenance
Low conductivity
Resistant to chipping and cracking
Aesthetically pleasing appearance
Skid resistant
Rigid
Low thermal conductivity
Non-sparking
UV resistant