TONOVA® Waterproofing Specialist
TONOVA® provide full range of waterproofing solution, form basement to above grade building structure. Our team would assist new build or renovation project, from design, document, program, and details. Varieties types of materials are proposed to different application. To be value added, experienced TONOVA® authorized applicator here to solve the waterproofing problem and provide full after service.
Features & Benefits:
TONOVA® S-System – fast cured spray applied Polyurea …
TONOVA® L-System – liquid applied PU, Bitumen …
TONOVA® C-System – brush applied cementitious …
TONOVA® M-System – self adhesive membrane …
TONOVA® Add-System – concrete waterproofing additive …
TONOVA® F-System – PU, Epoxy flooring …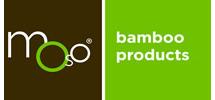 Bamboo Products
MOSO® International was founded in 1997 and, since then, has evolved to become the unchallenged European market leader in the development of innovative and sustainable bamboo products for interior and exterior applications. Through its experience, innovative attitude and worldwide network MOSO® is recognised as the global A-brand in bamboo products.
Features & Benefits:
MOSO bamboo flooring – Eleven different floating tpyes available in multiple variations in size, colour and style, which provide dozens of different bamboo flooring options for each market
MOSO bamboo panels & veneer – A very broad assortment of bamboo panels, veneer and beams in various sizes, colours and styles that MOSO flooring range perfectly
MOSO bamboo outdoor – Patented heat treatment technology provides bamboo material with great hardness and the highest durability (class 1 in EN350) for outdoor applications such as decking
MOSO unlimited solutions – Unique customised bamboo solutions meeting exceptionally stringent requirements for industrial clients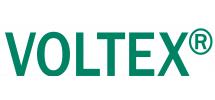 Bentonite Geotextile Waterproofing
Voltex® is a highly effective waterproofing membrane ideal for below-grade vertical and horizontal foundation surfaces. Voltex uses the high swelling and self-sealing properties of Volclay sodium bentonite to form a monolithic, low permeable membrane to protect the structure from water. Installation is fast and easy, requiring no primers or special tools. Voltex can be installed in virtually any weather, including freezing temperatures and damp conditions.
Voltex is a unique composite comprised of two high strength geotextiles and a minimum 1.1 lbs. of sodium bentonite per square foot. Fibers of the two geotextiles are interlocked by a patented needle-punching process which encapsulates the bentonite and keeps it uniformly distributed throughout the product. Voltex DS incorporates a HDPE liner bonded to the thick non-woven geotextile. The HDPE liner provides superior chemical resistance, extremely low permeabilities for water vapor and gas transmission.
Features & Benefits:
Durability: withstands inclement weather and resists construction-related damage
Superior Adhesion: mechanical bond tenaciously secures product & prevents water migration
Long Service Life: provides waterproofing protection for the life of the structure
Environmentally Safe: NSF Standard 61 certified for use with potable water
Easy to Install: quick and easy installation without adhesives or special equipment
Self-Sealing: active, swelling properties of sodium bentonite seal small cracks
Uniformity: minimum 1.1 lbs. of sodium bentonite per square foot
Integrated System: complete accessories, including bentonite waterstop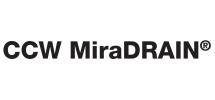 Drainage Composite
MiraDRAIN® is a high-performance drainage composites consisting of a three-dimensional, high impact, creep resistance polymeric core, and a selection of engineered anti-clogging filter fabric. The filter fabric is factory-bonded on individual dimples of the molded core to minimize fabric intrusion into flow channels caused by backfill pressure. The fabric serves as a filter medium to prevent the passage of soil particles into the core while allowing subgrade water to pass freely.
Features & Benefits:
High-flow drainage, three to five times the capacity of aggregate or sand
No-clogging filter fabrics
Relieves hydrostatic pressure buildup against below-grade structures
High-compressive strength core, with stands installation and natural earth stresses
Enhances waterproofing system by channeling water away
Provides a protection course for the waterproofing system
Consistent and proven long-term performance
Lightweight product allows for cost-efficient installation
Allows backfilling with the excavated soil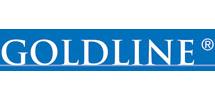 Corrugated Polyethylene Pipe
GOLDLINE® & GOLDFLO® is a heavy-duty corrugated, high-density polyethylene plastic pipe, supplied in 6.1m (20-foot) lengths with pipe diameter from 75mm up to 1200mm. It is available perforated (slots), drilled (holes), or non-perforated. It is also available with or without various grades of high performance geotextile fabric.
Features & Benefits:
Chemical-and abrasion-resistant and won't rust, corrode or deteriorate under freeze-thaw conditions
Available perforated and non-perforated
Available in coils or sticks
Each pipe end has four build-in lugs which snap into place by simply pushing the two adjoining pipe ends together, eliminating the need for a separate coupler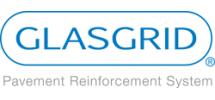 Pavement Reinforcement System
GlasGrid® Paving Reinforcement combines strength and elasticity for long-lasting performance and helps arrest this cycle of deterioration. It's the hidden strength in the road, reducing reflective cracking for years to come.
GlasGrid works by reinforcing asphalt concrete overlays in pavement construction. The fiberglass grid is "sandwiched" between the leveling and surface courses of asphalt, and is designed to turn crack stresses horizontally and dissipate the stress. GlasGrid helps retard cracking from reflecting through a new asphalt overlay to the surface.
Features & Benefits:
Lowers maintenance costs
Repairs severely cracked roads and postpones complete reconstruction
Dramatically extends the life of roads, runways and parking lots, pedestrian pavement grid
Open aperture design promotes aggregate interlock between paving courses, greatly decreasing shear potential that is common with paving fabrics
High stiffness, high modulus of elasticity, low elongation
Effective bonding of grid during installation to leveling course with patented adhesive backing (standard practice of use of tack coat is recommended to enhance or promote bonding between lifts of ACC layers)
Ease of constructability allows for GlasGrid installation and immediate placement of overlying pavement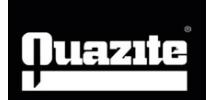 Precast Polymer Concrete
For use as splice boxes, pull boxes or equipment enclosures for any application requiring easy access to an underground service (i.e. electrical, telephone, fiber optics, CATV, water, gas, etc.). Available in a large variety of sizes and styles with either standard, heavy duty or optional overlapping covers. No grounding is required for the box or cover. Fits flush with sidewalk or grass area. Covers are skid resistant. Replacement covers and meter lids, hardware, inserts and grade adjustable extensions are available options. Boxes and covers are ANSI/SCTE 77 compliant for intended applications.
Features & Benefits:
Lightweight: 1/10 to 1/3 the weight of concrete
High Strength: compressive, flexural and tensile strengths three to five times higher than traditional concrete
Reduced Installation Costs: easy to handle, no special equipment required
Stable Under Freeze/ Thaw Conditions
Corrosion Resistant: resistant to alkalines, acids, weathering and other forms of deterioration
Cost Effective: outperforms conventional materials for longer service and lower life cycle costs
Nonflammable: will not support combustion
Nonconductive: no grounding required for the box or cover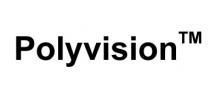 Privacy Glass
Through Polyvision™ Privacy Glass, you will see things in a whole new light! At the flick of a switch, Polyvision™ products become transparent from a dormant, cloudy-white translucent state. Polyvision™ Glass, therefore, provides creative design applications for architects and other innovative and practical users.
Features & Benefits:
Opportunities for use in bath rooms/shower enclosures, private clinical areas, conference rooms, hospitals (nurseries, emergency rooms, ICUs, operation rooms), exterior windows, optical shutters, projection displays, residential areas, security windows, skylights, cosmetic counter displays…etc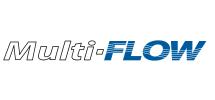 Professional Drainage System
Multi-Flow (http://www.multi-flow.com) is manufactured from high density polyethylene, and factory wrapped in a needle-punched polypropylene filter fabric. It is available in 3 sizes, 6" (150mm), 12" (300mm), and 18" (450mm), and comes standard in 150' lengths. Rolls have a 55" diameter.
Multi-Flow is many times stronger than conventional round drainage pipes, and has much more surface area for the collection of water. When used as a replacement for a French drain, Multi-Flow is typically installed in a 4" wide trench, and back-filled with clean coarse sand. The combination of the high quality drain core and sand based installation method results in a complete drain system that outperforms and outlasts any other.
Features & Benefits:
Reduce the backfill
Reduce your labor
Reduce the amount of spoil
Reduce trencher size and weight
Reduce costs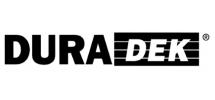 Pultruded Fiberglass Grating
DURADEK® and DURAGRID® fiberglass gratings are a composite of fiberglass reinforcements (fibers and mat) and a thermosetting resin system, produced by the pultrusion process. The pultrusion manufacturing process produces many of the outstanding characteristics of the product.
The 3-piece cross-rod assembly used in DURADEK® and DURAGRID® grating forms a strong, unified panel that can be cut and fabricated like a solid sheet.
Features & Benefits:
Corrosion resistant
Structurally strong
High impact and fatigue strength
Lightweight
Easy to fabricate and install
Low maintenance
Low conductivity
Resistant to chipping and cracking
Aesthetically pleasing appearance
Skid resistant
Rigid
Low thermal conductivity
Non-sparking
UV resistant

Basilisk Self-healing Concrete
Basilisk Self-healing concrete is developed at the Delft University of Technology and is based on an autonomous repair system, which is made possible by limestone-producing micro-organism (bacteria). When the bacteria come in contact with oxygen and water they are capable of converting certain nutrients to calcium carbonate (limestone).
The autonomous repair system is accommodated in several products, which are suitable for both new and existing concrete structures. The products of Basilisk can be added to the concrete mixture (Basilisk Healing Agent) or may be used as a repair system for the repair of existing concrete structures (Basilisk Repair Mortar and Basilisk Liquid Repair System).
Features & Benefits:
Basilisk Self-Healing Concrete can repair cracks autonomously
Increase the durability and density of concrete
Healing Agent HA, for the new build structure
Self-healing Repair Mortar MR3, for existing structure
Liquid Repair System ER7, for existing structure
http://www.cic.hk/cic_data/files/CITAC/Exhibit/Stage%201/Bumatech/Bumatech%20QR.pdf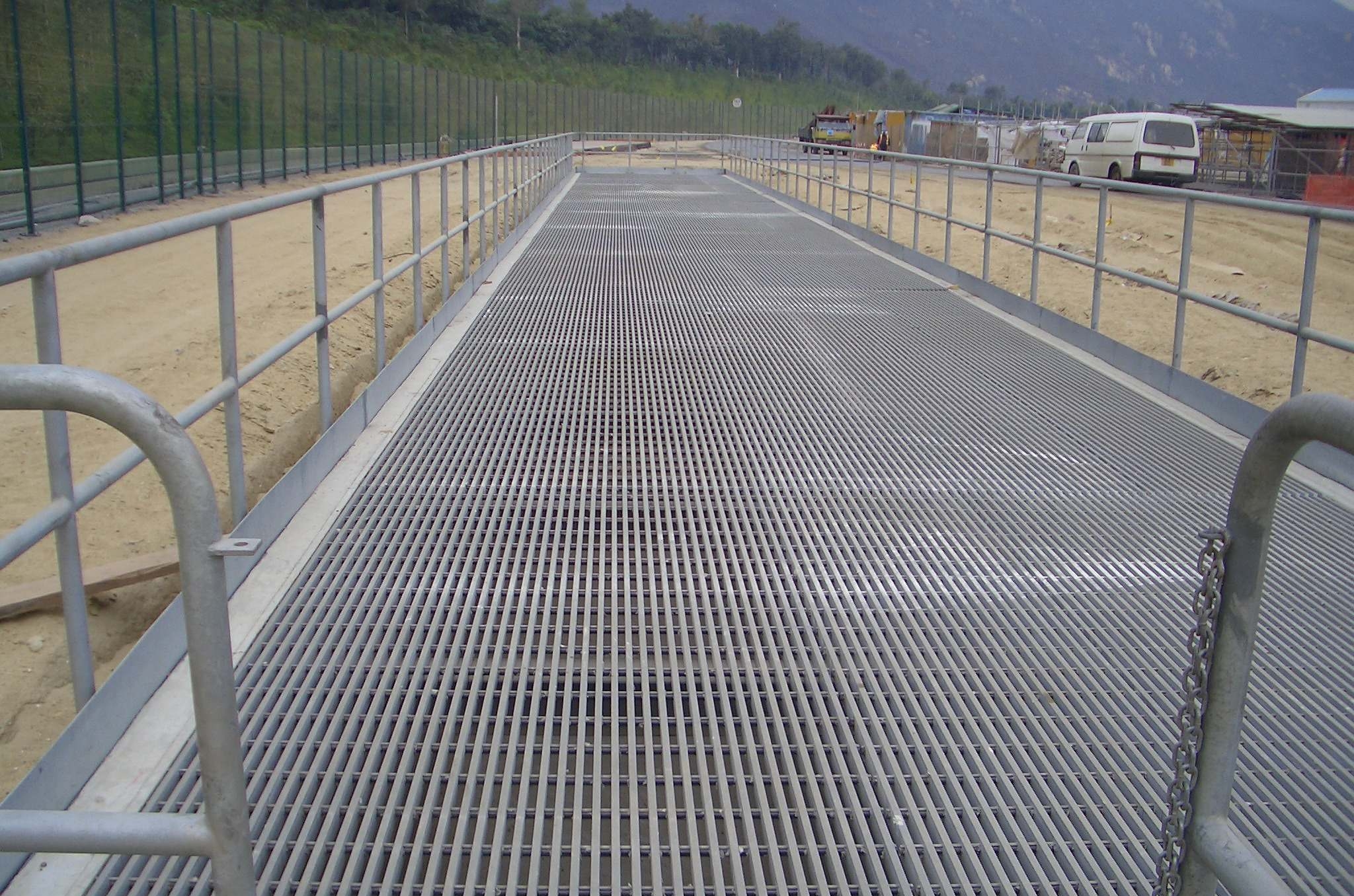 FRP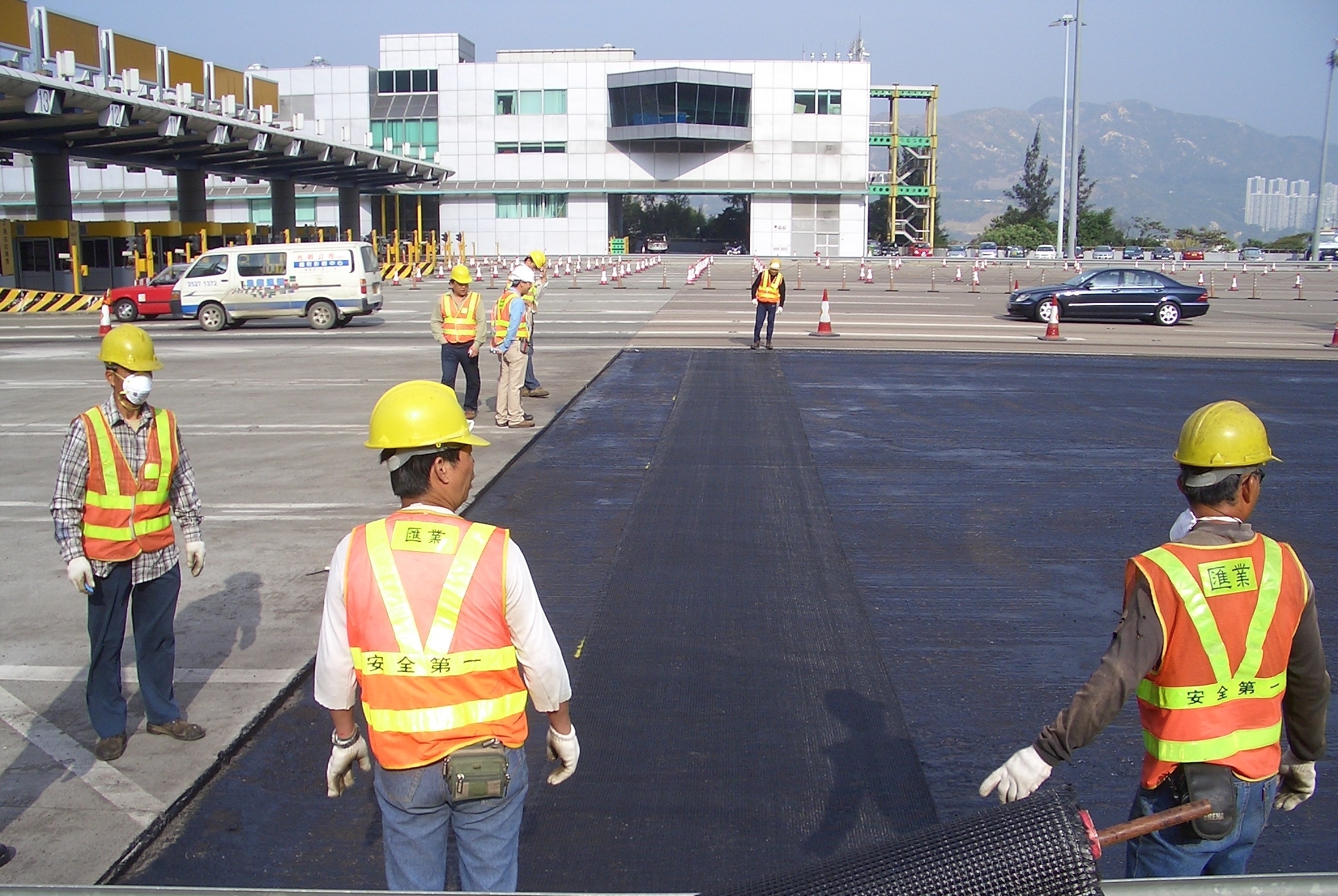 Glasgrid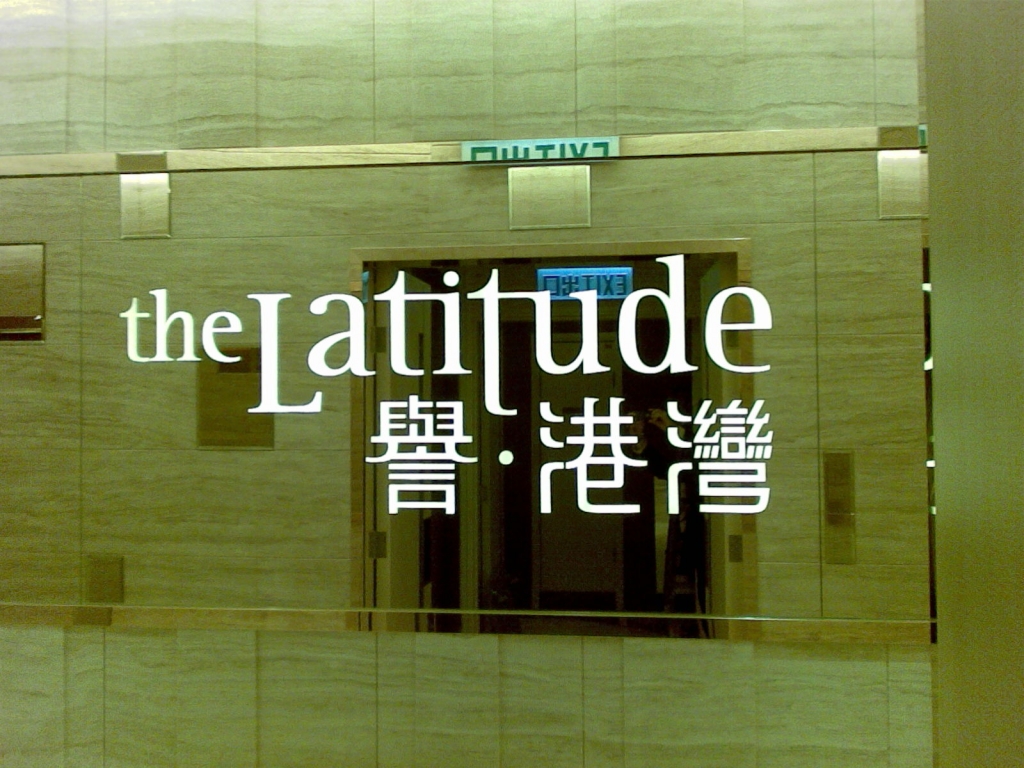 Glass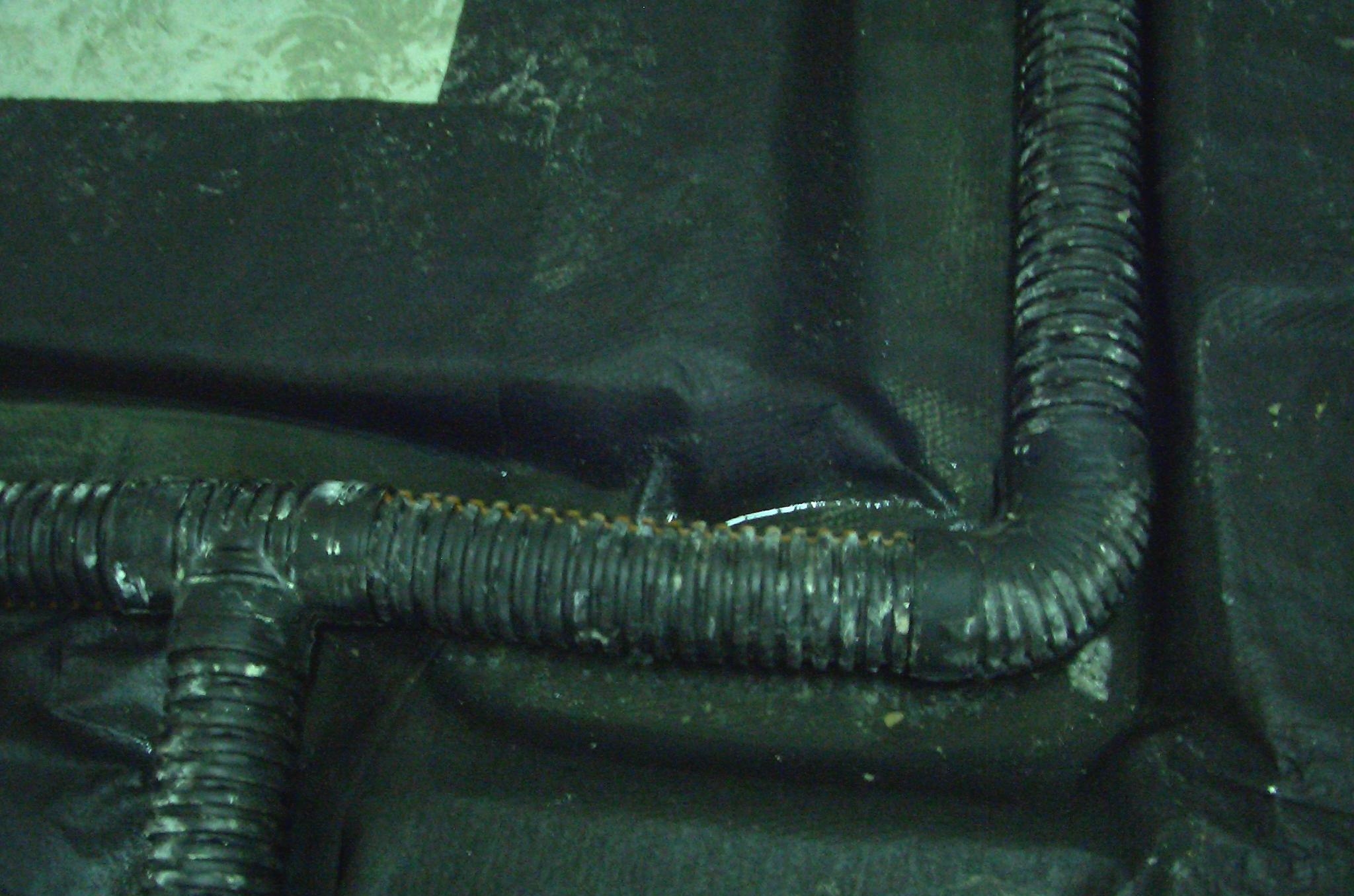 Goldline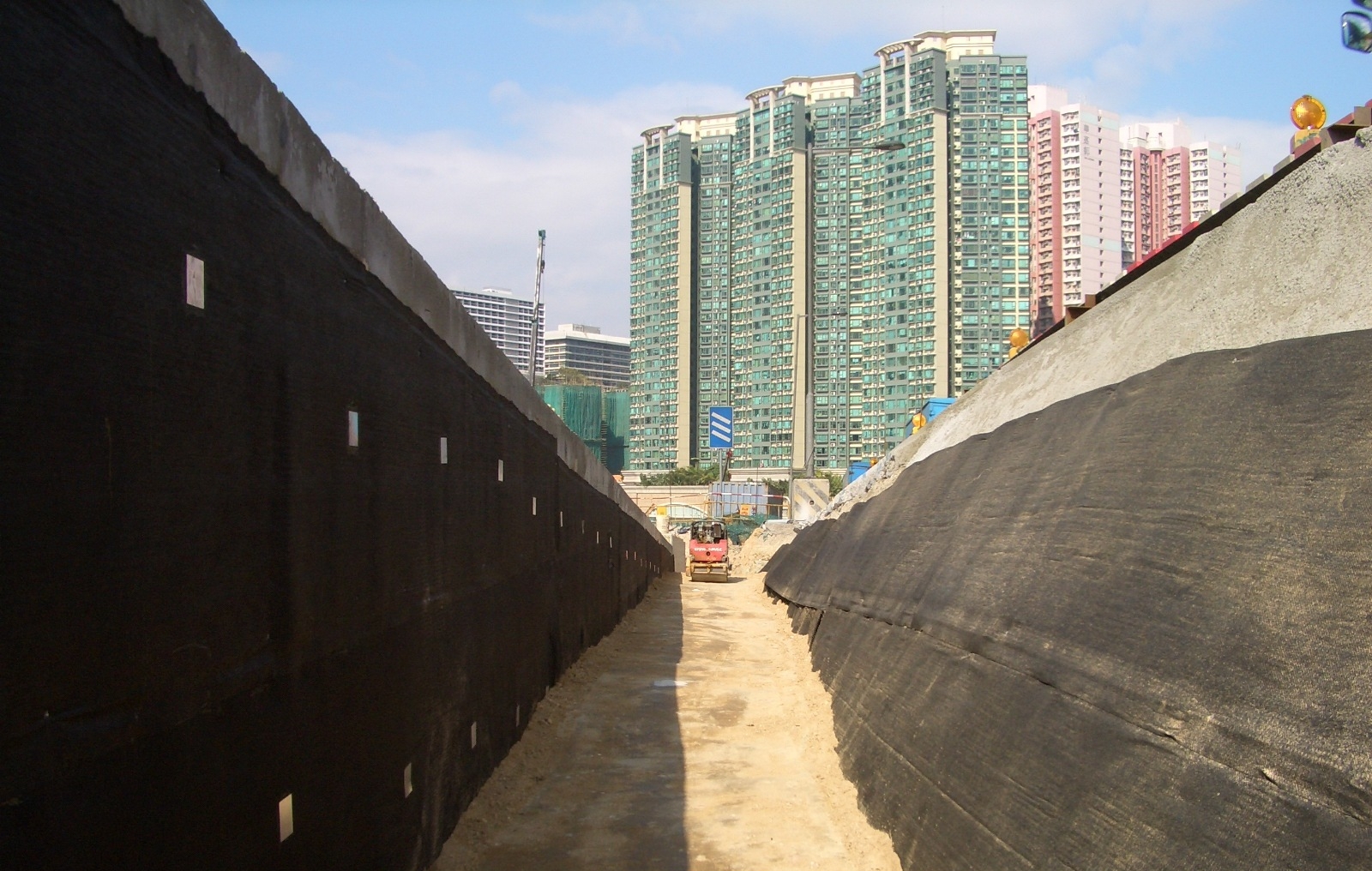 Miradrain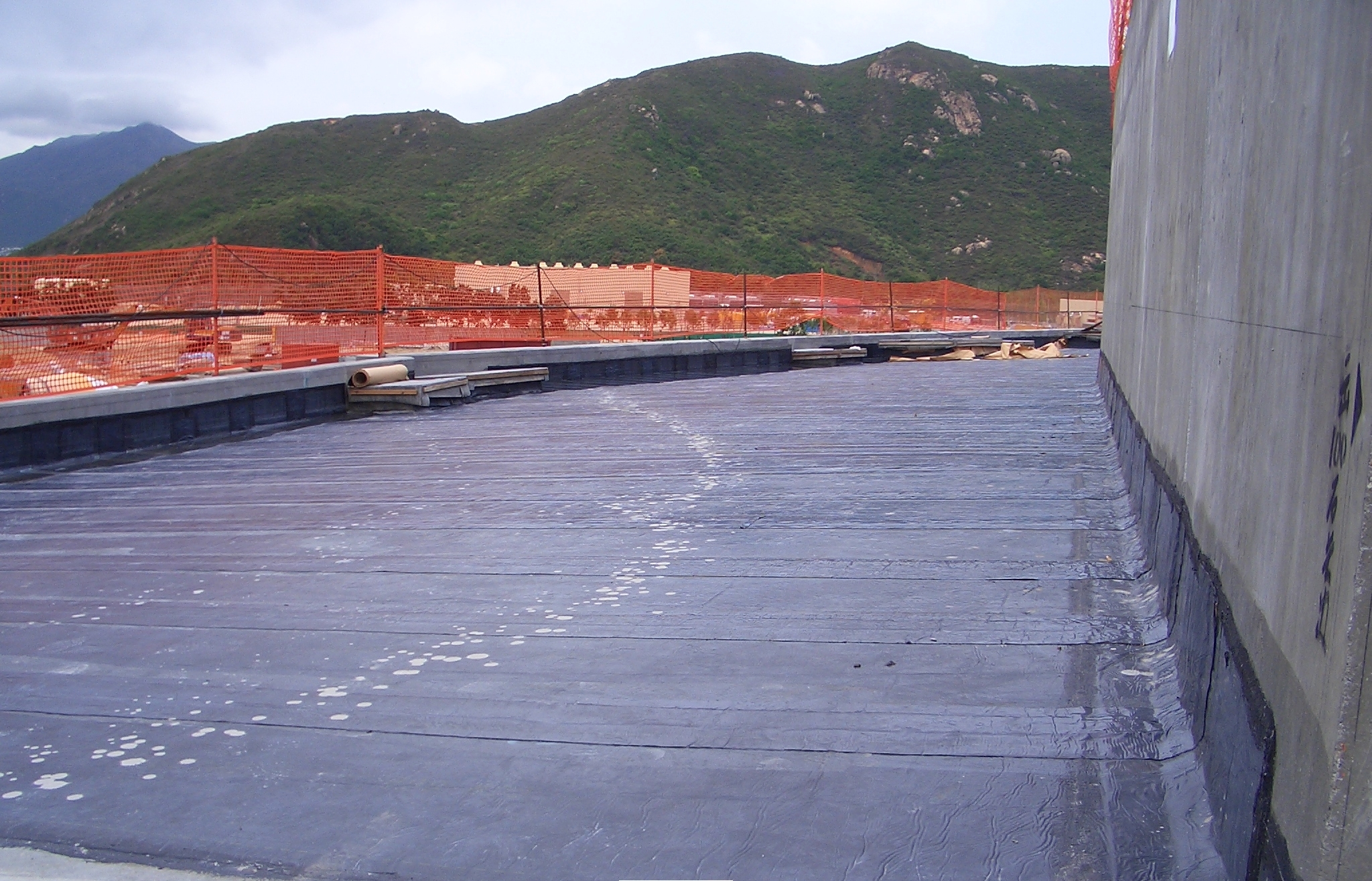 Miradri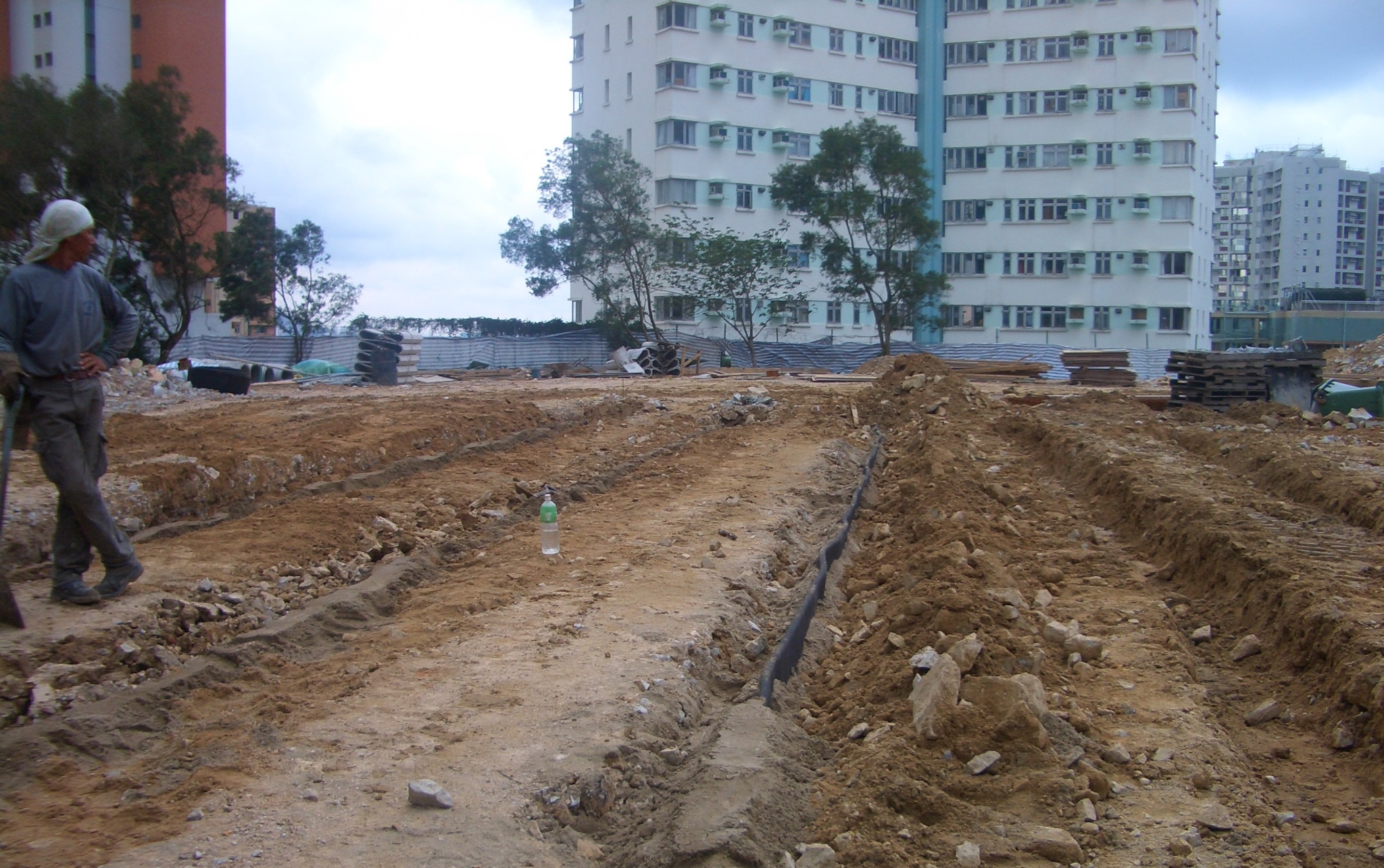 Multiflow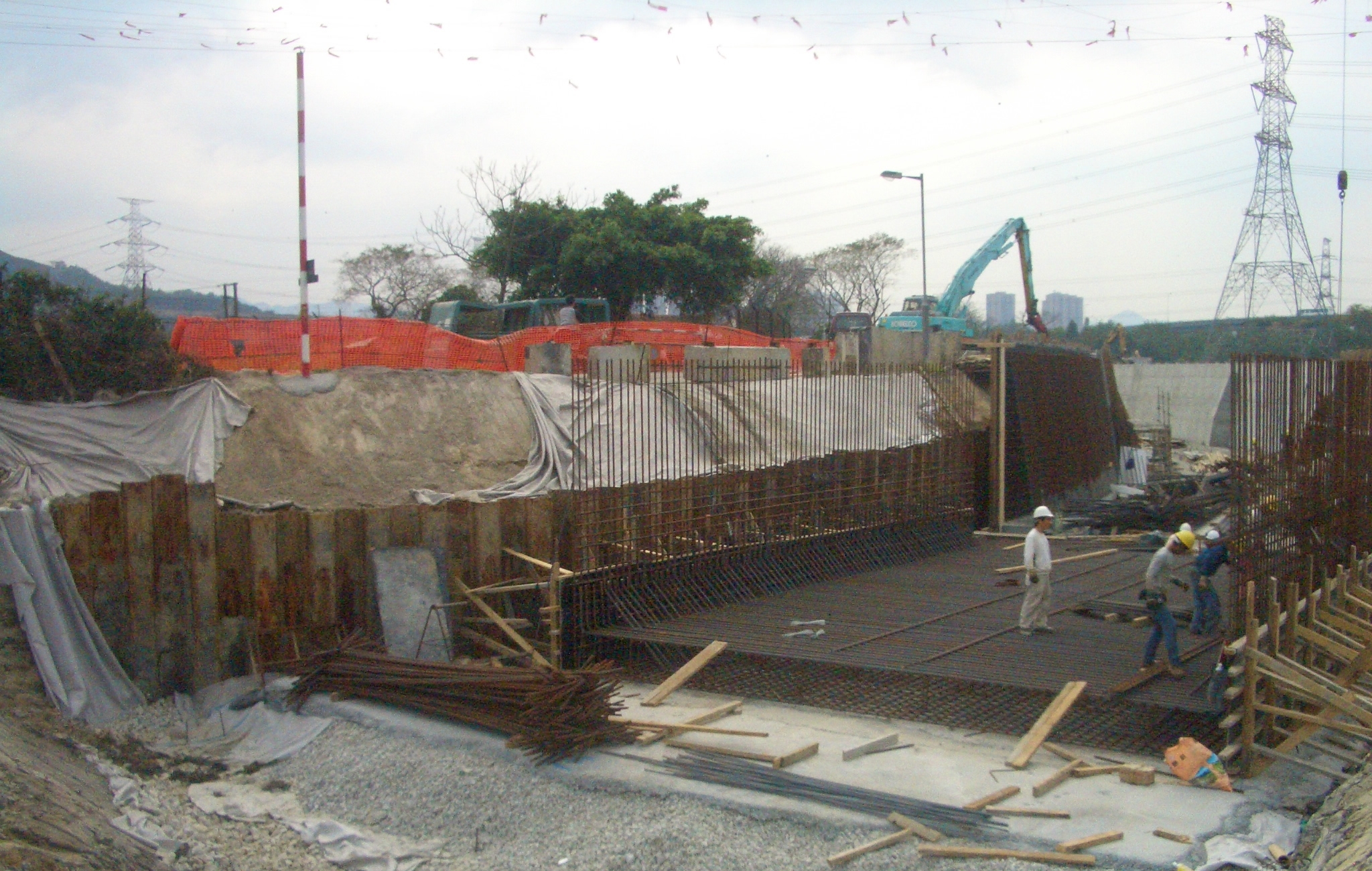 Tencate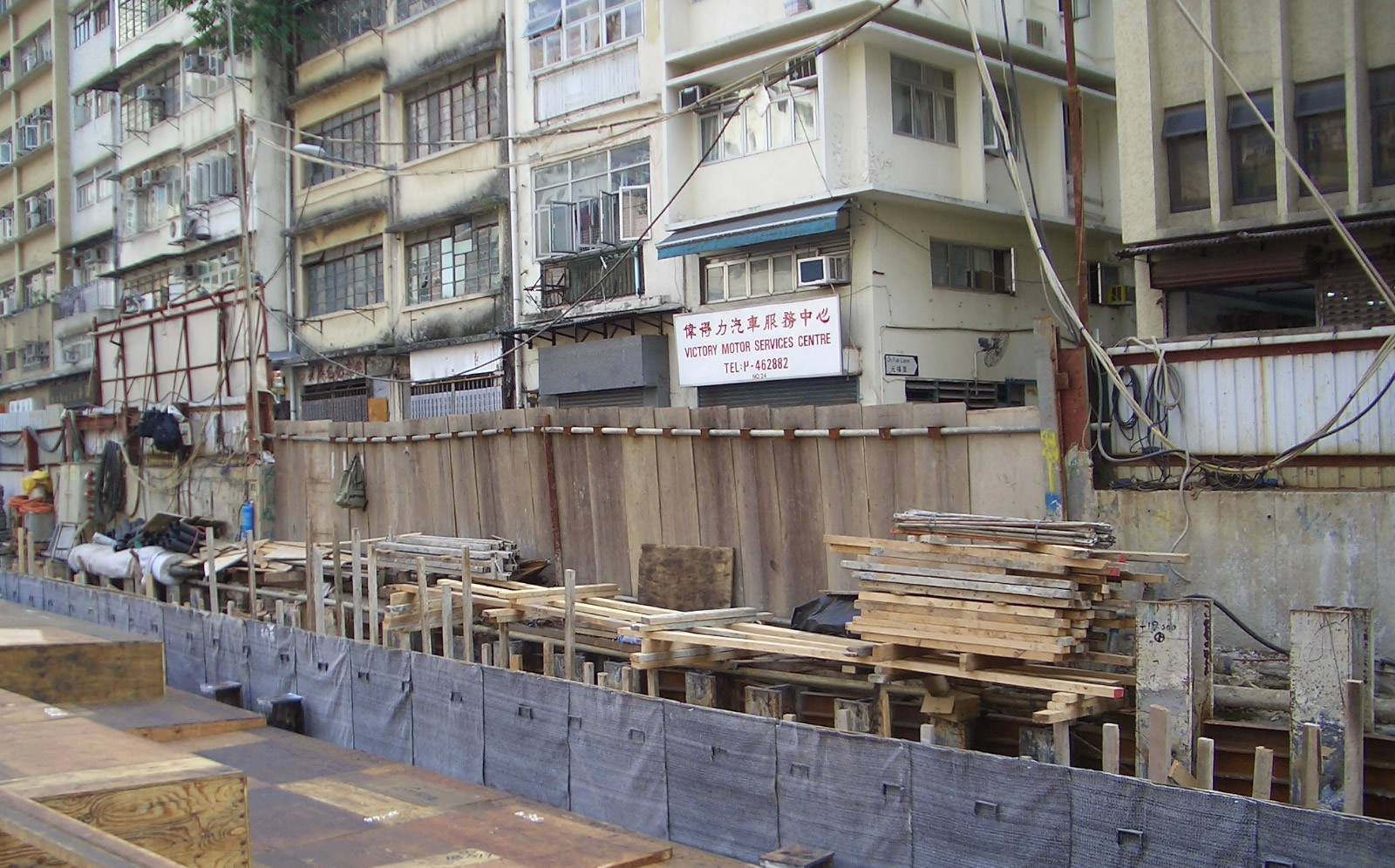 Voltex